Our Top Designer Classic White Paint Picks
Thursday Jul 5 2018
This month we are surrounded with our nation's bold and bright colors. Ravishing reds, beautiful blues and fresh, crisp whites! With these eye-catching colors proudly displayed, it is only fitting that The Black Goose Design is sharing our top classic white paint picks!
Our talented designers Jessika and Sam are giving us their top white paint colors that are sure to renew any space.
Applying a fresh coat of paint to your walls can impact your space in a big way! These classic white paints will instantly brighten and promote a feeling of fresh airiness into your home.
Sam
Swiss Coffee by Benjamin Moore - "Swiss Coffee is a warmer whtie that will give walls color without being too harsh or cold. This paint is an excellent choice to apply throughout the home, but my personal favorite is in a great room or a master bedroom."
Chantilly Lace by Benjamin Moore - "Chantilly Lace is a bright yet cool white. This white looks beautiful on cabinetry, especially in the kitchen! I love this paint paired with gold hardware and natural wood accents."
Spanish White by Benjamin Moore - "Spanish White is a warmer white with slight undertones of grey, and this paint pairs beautifully with Chantilly Lace. The best application for Spanish White is to use as a main wall color with Chantilly Lace as the trim for a gorgeous contrast."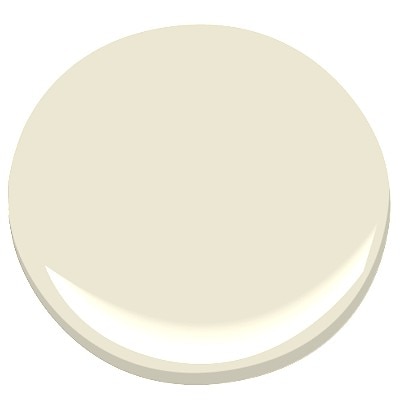 Crisp, white walls are versatile and blend well with any color pallete allowing flexibility for accent colors in furniture, accent pieces, artwork or draperies.
Jessika
Alabaster White by Sherwin-Williams - "I love Alabaster White because of its extreme versatility! This color comes off beautifully in just about any room or level of light. Be sure to stop by our Parade of Homes, Banbury Manor, in August to see in person just how gorgeous this color looks in a number of different spaces."
Cloud White by Benjamin Moore - " I have always been drawn to Cloud White by Benjamin Moore because of the subtle sophistication that it brings to a space. Cloud White is a cooler white, a color that is sure to bring a fresh and renewed look to any space."
Pink Damask by Benjamin Moore - "For those of you craving your wall color to be neutral with just a hint of pop, I would absolutely recommend Pink Damask by Benjamin Moore. This color has the slightest undertones of a pale pink and brings great warmth to a room. This color is dynamite in a bedroom, master or powder bathroom or even a nursery Try painting Pink Damaks with Chantilly Lace trim and it will be love a first sight!"
Incoporating paint color, (yes, white is a color) into your home has always been an excellent way to pack a huge punch of design drama that gives life to any area of your space!
It is always our pleasure to assist all of our wonderful clients with any and every design need. We love sharing helpful interior design information and ideas with you, our loyal readers! Our blog is the perfect way to stay up on the latest in designer trends and obtain exclusive designer tips from The Black Goose Design!
*Due to individual device monitor limitations, colors seen here may not accurately reflect Sherwin-Williams or Benjamin More paint colors. To confirm your color choices, visit with one of our interior design professionals.
*Disclaimber photos from Bungalow Home, Decorpad, Popsugar, Babywatchhome, Houzz, Benjamin Moore and Sherwin-Williams
Labels: designer paint picks, interior design utah, interior design tips, top paint colors, classic white paint colors